Gowen Thunder is a one-of-a-kind airshow and military open house event for the entire family with an action-packed lineup of thrilling aerial performances and ground exhibits as far as the eye can see.
Join us as we celebrate achievements in aviation and Idaho's military, inspire patriotism and ignite the imagination of the next generation!
Military and civilian aerial performers are set to tear up the skies. This year's airshow highlights include the U.S. Air Force F-35 Demonstration Team, the U.S. Army Golden Knights Parachute Team, and the return of the spectacular U.S. Air Force Thunderbirds Demonstration Squadron.
Schedule of Events
10:30am
Opening Ceremonies
10:30am
Opening Ceremonies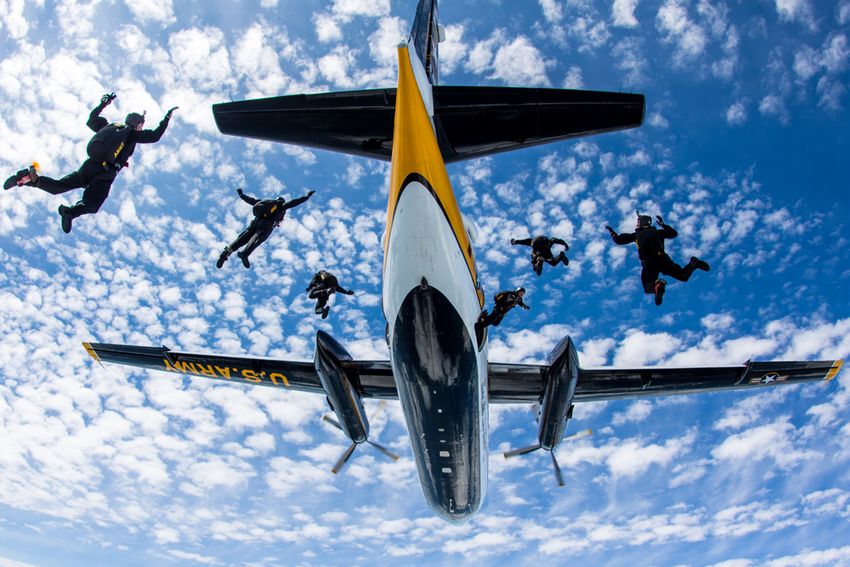 US ARMY Golden Knights
A demonstration and competition parachute team of the United States Army. Members must demonstrate excellence in parachuting.
F-35 Demonstration Team
This legendary team pilots F-35A Lightning II fighters, U.S. Air Force's newest fifth-generation fighters.
Combined Arms Demonstration
IDNG demonstration of how they infill & secure an area using BOTH ground and air forces.
Civilian Acts
Warbirds: P-51, A-37, Alpha Jet | Jet Waco -Jack Links | MXS – Brad Wursten | Flying Circus Cub | Misty Blues – All-Women Skydiving Team
STEM Exhibits
The STEM Expo Center is an interactive space for students, teachers and parents to learn how science, technology, engineering and math concepts are connected to everyday life and to inspire students to pursue STEM careers. The STEM Expo Center is coordinated by the STARBASE Idaho program with the assistance of the STEM Action Center.